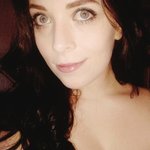 RLDrawings
I have always had a passion for creating and designing. It wasn't until I discovered the demand for handmade, original items that I thought my passion could become more than a personal hobby. This store gives me the opportunity to put a little bit of myself, and my creative endeavours out into the world for someone else to enjoy. perhaps. I'm so grateful and thankful for those of you who allow me to continue pursuing this dream and make it into a reality. RLDrawings joined Society6 on March 31, 2014
More
I have always had a passion for creating and designing. It wasn't until I discovered the demand for handmade, original items that I thought my passion could become more than a personal hobby.
This store gives me the opportunity to put a little bit of myself, and my creative endeavours out into the world for someone else to enjoy. perhaps. I'm so grateful and thankful for those of you who allow me to continue pursuing this dream and make it into a reality.
RLDrawings joined Society6 on March 31, 2014.