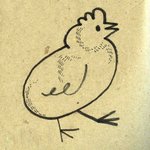 Rosangela Ludovico
Home of the vaffanculo mug.
I also have a different store of items I print personally, including my books: rludovico.storenvy.com
I'll make an easier link page later, but for now, check out my site, cyborgize.it, for links and where else to find me and so on.
By the way, I really want to see photos of the vaffanculo bath mat that someone bought.
Read more
Rosangela Ludovico's Store
Filter