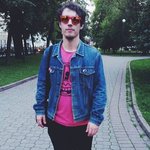 Rob.Harris
Robert Harris is a Californian artist with a tasteful and original art style. Over the past 10 years Robert has taken many different art programs and events where he learned everything he knows today. Robert's artwork is influenced from both his travels and experiences throughout his life. Rob.Harris joined Society6 on August 6, 2014
More
Robert Harris is a Californian artist with a tasteful and original art style.
Over the past 10 years Robert has taken many different art programs and events where he learned everything he knows today. Robert's artwork is influenced from both his travels and experiences throughout his life.
Rob.Harris joined Society6 on August 6, 2014.