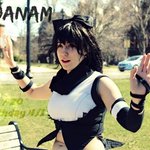 Roanam
20 year old artist from New England. I draw as a hobby, but would like to start selling my art. I'm thinking of selling at at a convention sometime soon, but for now this is all I have. Feel free to browse my art on here and buy something if you like it! Commissions are closed since I have never done a commission. Roanam joined Society6 on May 6, 2015
More
20 year old artist from New England.
I draw as a hobby, but would like to start selling my art. I'm thinking of selling at at a convention sometime soon, but for now this is all I have. Feel free to browse my art on here and buy something if you like it!
Commissions are closed since I have never done a commission.
Roanam joined Society6 on May 6, 2015.