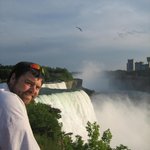 robbinsdesigns
My name is R B Robbins. I was born on July 20, 1965. I am a self taught freelance artist.I have been doing art for over twenty years. I have done two projects. One in 1992 and the other in 2001. I am originally from Maine. I was brought up and raised with three other siblings(two brothers and sister) on the countryside in the Sebago Lake area of Western Maine. I lived in Windham, Maine for Five years, then at age five, I moved to Bridgton, Maine. There, I went to public schools in Bridgton, Maine during my school years. I spent my summers on the beach on Long Lake called Salmon Point. Then, went onto high school called Lake Region High School, located in Naples, Maine.I played sports, Football and Basketball for activities. I Graduated in 1984. After high school, I went to University of Maine at Farmington. The second year I transferred to Wentworth Institute of Technology in Boston, Massachusetts.There I started to study Mechanical Engineering Design. At Wentworth Institute of Technology, I studied courses to receive an Associates Degree in Mechanical Design Technology in August of 2002. Then I went on to study for my Bachelor of Science Degree in Mechanical Engineering Design. In August of 2006, I received my Bachelor of Science Degree in Mechanical Engineering Design. As of today, I am working and drawing on the side, free-lancing. I have been in New Hampshire for 12 years. robbinsdesigns joined Society6 on July 19, 2013
More
My name is R B Robbins. I was born on July 20, 1965. I am a self taught freelance artist.I have been doing art for over twenty years. I have done two projects. One in 1992 and the other in 2001.
I am originally from Maine. I was brought up and raised with three other siblings(two brothers and sister) on the countryside in the Sebago Lake area of Western Maine. I lived in Windham, Maine for Five years, then at age five, I moved to Bridgton, Maine. There, I went to public schools in Bridgton, Maine during my school years. I spent my summers on the beach on Long Lake called Salmon Point. Then, went onto high school called Lake Region High School, located in Naples, Maine.I played sports, Football and Basketball for activities. I Graduated in 1984.
After high school, I went to University of Maine at Farmington. The second year I transferred to Wentworth Institute of Technology in Boston, Massachusetts.There I started to study Mechanical Engineering Design. At Wentworth Institute of Technology, I studied courses to receive an Associates Degree in Mechanical Design Technology in August of 2002. Then I went on to study for my Bachelor of Science Degree in Mechanical Engineering Design. In August of 2006, I received my Bachelor of Science Degree in Mechanical Engineering Design.
As of today, I am working and drawing on the side, free-lancing. I have been in New Hampshire for 12 years.
robbinsdesigns joined Society6 on July 19, 2013.
Popular by robbinsdesigns
7 result
Filter