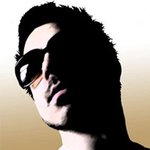 Rob Browne
Hi there, I'm a Digital Designer working in the North West of England. I have a camera which I like to use a lot, and sometimes I get a good photo or two! When I'm not behind a camera, I'm in front of a screen of some description :) Rob Browne joined Society6 on May 2, 2013
More
Hi there,
I'm a Digital Designer working in the North West of England. I have a camera which I like to use a lot, and sometimes I get a good photo or two!
When I'm not behind a camera, I'm in front of a screen of some description :)
Rob Browne joined Society6 on May 2, 2013.
Rob Browne's Store
16 results
Filter