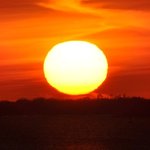 Futureal Photography
Part geek, part nerd, part jock, with a love of outdoors, urban exploring, rural exploring, photography and nature. Also a producer and Gaffer for the online series "Star Trek Phase II" where I harness my creativity to help recreate Star Trek: The Original Series. www.Facebook.com/FuturealPhotography Futureal Photography joined Society6 on April 7, 2014
More
Part geek, part nerd, part jock, with a love of outdoors, urban exploring, rural exploring, photography and nature. Also a producer and Gaffer for the online series "Star Trek Phase II" where I harness my creativity to help recreate Star Trek: The Original Series.
www.Facebook.com/FuturealPhotography
Futureal Photography joined Society6 on April 7, 2014.
Futureal Photography's Store
30 results
Filter