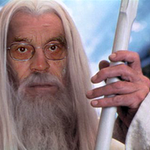 Robert Erskine
Mostly I like real world photography - particularly nature and landscapes, although I am shameless people watcher. I like to photograph people being what they are, and not posing for the camera. I also explore virtual worlds, and enjoy experimenting with combining the real and virtual worlds to produce a kind of ... virtureal? In the end it is all pixels, but pixels can be beautiful, disturbing, humerous and provocative, however they are produced. I have a web site at http://imagicon.co.uk/photography Robert Erskine joined Society6 on March 25, 2013
More
Mostly I like real world photography - particularly nature and landscapes, although I am shameless people watcher. I like to photograph people being what they are, and not posing for the camera.
I also explore virtual worlds, and enjoy experimenting with combining the real and virtual worlds to produce a kind of ... virtureal?
In the end it is all pixels, but pixels can be beautiful, disturbing, humerous and provocative, however they are produced.
I have a web site at http://imagicon.co.uk/photography
Robert Erskine joined Society6 on March 25, 2013.
Robert Erskine's Store
68 results
Filter