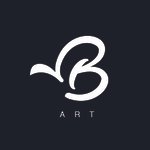 Roberto Adamo
Hi there, my name is Roberto Adamo, I work as a creative at an ad agency using my powers mostly to save the world...ok not so much, but I do love it non the less. My work is slowly forming, starting out can be tricky with such emmence talent out there already, so my goal is too really just create and try have some fun whilst doing it. I hope you enjoy my sometimes unique frame of thinking, and the craft i put into each piece, as for the buying part! Well, that's entirely up to you, :). Feel free to share, like or even promote my work. Follow me on instagram: @batoadamo or at twitter: @bato101 Article write up: http://sacreativenetwork.co.za/2014/10/slick-illustration-style-roberto-adamo/ Roberto Adamo joined Society6 on February 12, 2015
More
Hi there, my name is Roberto Adamo, I work as a creative at an ad agency using my powers mostly to save the world...ok not so much, but I do love it non the less. My work is slowly forming, starting out can be tricky with such emmence talent out there already, so my goal is too really just create and try have some fun whilst doing it. I hope you enjoy my sometimes unique frame of thinking, and the craft i put into each piece, as for the buying part! Well, that's entirely up to you, :). Feel free to share, like or even promote my work.
Follow me on instagram: @batoadamo or at twitter: @bato101
Article write up:
http://sacreativenetwork.co.za/2014/10/slick-illustration-style-roberto-adamo/
Roberto Adamo joined Society6 on February 12, 2015.