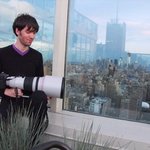 Robert Pearson
Hello there, Thank you for your interest in my work. I am Robert, a part-time photographer and full-time traveller. If you would like to get one of my photos on t-shirts, iPads, mugs, etc just send me a message and I'll get to work on showing you what it would look like. - Robert Robert Pearson joined Society6 on January 16, 2014
More
Hello there,
Thank you for your interest in my work.
I am Robert, a part-time photographer and full-time traveller.
If you would like to get one of my photos on t-shirts, iPads, mugs, etc just send me a message and I'll get to work on showing you what it would look like.
Robert Pearson joined Society6 on January 16, 2014.
Robert Pearson's Store
164 results
Filter