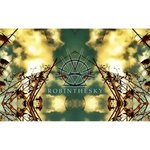 Robinthesky
Robinthesky is a my personally owned Graphic Design and Photography business... After much hard work and preparation im slowly turning the business into more of a brand.
Robinthesky promotes positivity, life, and the ultimate expression of self.. Be your own, and create your own. Always ask questions, and never stop learning.
Read more
Robinthesky's Store
Filter
You are currently on society6.com.