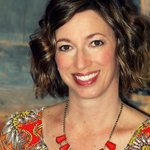 Robin Z Studio
Humans are enormous. We are surrounded by objects rooted in nature, science, and biology that are too small to see. Using a microscope to make the invisible visible reveals an unseen world, sparking curiosity and wonder, and transforming our perceptions. I am fascinated by these unseen worlds, and amazed at the diversity and endless inspiration. I take something common, which normally arouses no more than a passing glance, and begin the process of exploration and research. Following that is sketching, deconstructing, and finally reassembling into patterns. Robin Z Studio prints are hand drawn original designs inspired by taking a closer look at the seemingly ordinary. I find beauty and natural pattern in things that may be characteristically off-putting, such as insects, viruses, fungus, etc. Taking a cue from Mother Nature, there is more to each pattern than first meets the eye. Take a closer look, and you will see that each pattern is more than the sum of its parts. Some are combinations of individual cell structures, while others are isolated portions of a particular subject. Behind each collection is a story, and through my work I hope to inspire the process of discovery. www.robinzstudio.com Robin Z Studio joined Society6 on September 8, 2014
More
Humans are enormous. We are surrounded by objects rooted in nature, science, and biology that are too small to see. Using a microscope to make the invisible visible reveals an unseen world, sparking curiosity and wonder, and transforming our perceptions.
I am fascinated by these unseen worlds, and amazed at the diversity and endless inspiration. I take something common, which normally arouses no more than a passing glance, and begin the process of exploration and research. Following that is sketching, deconstructing, and finally reassembling into patterns.
Robin Z Studio prints are hand drawn original designs inspired by taking a closer look at the seemingly ordinary. I find beauty and natural pattern in things that may be characteristically off-putting, such as insects, viruses, fungus, etc.
Taking a cue from Mother Nature, there is more to each pattern than first meets the eye. Take a closer look, and you will see that each pattern is more than the sum of its parts. Some are combinations of individual cell structures, while others are isolated portions of a particular subject. Behind each collection is a story, and through my work I hope to inspire the process of discovery.
www.robinzstudio.com
Robin Z Studio joined Society6 on September 8, 2014.