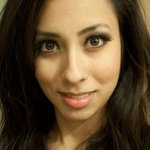 Rogue Rapidfre
Hi! My name is Laura Rodriguez and I am a Texas native, but a Chicagoan at heart. I attended the School of the Art Institute of Chicago where I received my Bachelors of Fine Arts with a major in painting and minor in avant guard film. I have exhibited my paintings throughout Chicago, and have been interviewed by Jealous magazine. www.roguerapidfire.com http://www.facebook.com/roguerapidfire Rogue Rapidfre joined Society6 on February 8, 2012
More
Hi! My name is Laura Rodriguez and I am a Texas native, but a Chicagoan at heart. I attended the School of the Art Institute of Chicago where I received my Bachelors of Fine Arts with a major in painting and minor in avant guard film. I have exhibited my paintings throughout Chicago, and have been interviewed by Jealous magazine.
www.roguerapidfire.com
http://www.facebook.com/roguerapidfire
Rogue Rapidfre joined Society6 on February 8, 2012.
Framed Prints by Rogue Rapidfre
21 results
Filter