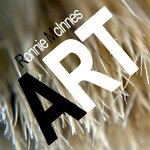 Ronnie McInnes Art
I am an artist based in West Lothian, Scotland. For over twenty years I have taught myself a number of disciplines, in particular painting. Selected exhibitions include Howden Park Centre in Livingston during 2011, 2013 and 2015. The RSA Edinburgh and Six Foot Gallery, Glasgow in 2014. My artwork featured in a music video and CD album art for a German based rock band in October 2013. My work has been sold to private collectors in Germany, Ireland, USA, Singapore, South Africa and across the UK. All my paintings have been created by hand and eye, seemingly in different themes but around a core theme of entertainment. How we are entertained and how we entertain ourselves. Ronnie McInnes Art joined Society6 on May 7, 2016
More
I am an artist based in West Lothian, Scotland. For over twenty years I have taught myself a number of disciplines, in particular painting.
Selected exhibitions include Howden Park Centre in Livingston during 2011, 2013 and 2015. The RSA Edinburgh and Six Foot Gallery, Glasgow in 2014. My artwork featured in a music video and CD album art for a German based rock band in October 2013. My work has been sold to private collectors in Germany, Ireland, USA, Singapore, South Africa and across the UK.
All my paintings have been created by hand and eye, seemingly in different themes but around a core theme of entertainment. How we are entertained and how we entertain ourselves.
Ronnie McInnes Art joined Society6 on May 7, 2016.