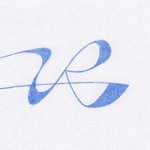 Vito Anthony Rontino
Thank you for your interest in my art. I am an artist in training currently living in Salt Lake City, Utah. I say "in training" because I am giving the experience of creating art my full attention/one-point focus for the first time in my life. I am enjoying the learning as I experiment with different media, and delightfully surprising myself at each turn. Being especially drawn to works of art that suggest a narrative and that play with "outside the box" imagination, I have created a few pieces using that approach: Gondolier, Trial of Lucifer, Window Well Mermaid, and Unaware are some examples that you can find on this site. Alone in Meditation, Perhaps and Perhaps Not are two complementary pieces that speak to an ongoing narrative. In the first, the woman seems to have found a secluded spot in which to contemplate/meditate. However, the second piece suggests that she is not as alone as she imagined. Perhaps a third work of mine will pull the lens even further back to reveal yet another story. Stay tuned to this site to see what happens next! I hope you enjoy the art I have created. As I have stated, some of these pieces suggest a narrative that I had in mind when creating the pieces. However, rather than revealing all the stories I had in mind, I hope that your own imagination will create the story that you are drawn to when viewing these. Please return to my page on Society6.com/Rontino from time to time to see newer pieces. My mind is filled with all sorts of exciting possibilities of pieces that I have yet to manifest. - Vito Anthony Rontino, July 2014 Vito Anthony Rontino joined Society6 on June 22, 2014
More
Thank you for your interest in my art.
I am an artist in training currently living in Salt Lake City, Utah. I say "in training" because I am giving the experience of creating art my full attention/one-point focus for the first time in my life. I am enjoying the learning as I experiment with different media, and delightfully surprising myself at each turn. Being especially drawn to works of art that suggest a narrative and that play with "outside the box" imagination, I have created a few pieces using that approach: Gondolier, Trial of Lucifer, Window Well Mermaid, and Unaware are some examples that you can find on this site. Alone in Meditation, Perhaps and Perhaps Not are two complementary pieces that speak to an ongoing narrative. In the first, the woman seems to have found a secluded spot in which to contemplate/meditate. However, the second piece suggests that she is not as alone as she imagined. Perhaps a third work of mine will pull the lens even further back to reveal yet another story. Stay tuned to this site to see what happens next!
I hope you enjoy the art I have created. As I have stated, some of these pieces suggest a narrative that I had in mind when creating the pieces. However, rather than revealing all the stories I had in mind, I hope that your own imagination will create the story that you are drawn to when viewing these.
Please return to my page on Society6.com/Rontino from time to time to see newer pieces. My mind is filled with all sorts of exciting possibilities of pieces that I have yet to manifest.
                                                                       - Vito Anthony Rontino, July 2014 

Vito Anthony Rontino joined Society6 on June 22, 2014.
Vito Anthony Rontino's Store
115 results
Filter