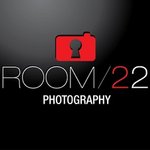 Room 22 Photography
Self-taught photographer who seeks beauty through a camera shutter and her imagination. Please let me know if you see something you would like me to make a specific product for. I hope you enjoy my art, as all works are very close to my heart. Namaste. Any other art photographs for purchase not seen on Society 6 may also be seen on my Facebook photography page, https://www.facebook.com/Room22Photography/. Please make an inquiry there if interested in purchasing additional items. Room 22 Photography joined Society6 on January 12, 2016
More
Self-taught photographer who seeks beauty through a camera shutter and her imagination. Please let me know if you see something you would like me to make a specific product for. I hope you enjoy my art, as all works are very close to my heart. Namaste.
Any other art photographs for purchase not seen on Society 6 may also be seen on my Facebook photography page, https://www.facebook.com/Room22Photography/. Please make an inquiry there if interested in purchasing additional items.
Room 22 Photography joined Society6 on January 12, 2016.