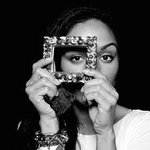 rosewithwords
i'm Tiffany Rose Smith, the "rose" behind rosewithwords.com. i was born in the backwoods of Florida and grew up in the kinds of towns they make slow, indie, high school football movies about. after spending my college years creating fashion shows with friends, i bounced around the country a bit before landing in New York, where i affectionately say i earned my stripes. i worked everywhere from Vera Wang to Cole Haan, and spent years hopping around Conde Nast as an assistant and coordinator at various magazines. my last big stint was at Details magazine as the exec assistant to the Editor-in-Chief.
when i wasn't working for rent, i emerged myself in the endlessly talent-ridden music and arts scene by acting, writing, and developing a keen ear as a creative director for a few fun music projects. when i'd had enough of New York winters and over-crowded every things, i packed up, said goodbye to some of the best people i know, and moved to Los Angeles.
after successfully making the transition from Florida to New York, i naively thought the move west would be a breeze. i quickly discovered living anywhere after "the greatest city in the world" can be hard. that is until you meet your person. since moving to LA, i met, fell in love, and earlier this year, married my spirit partner in a magical/teeny/semi-illegal cliff ceremony with just our parents as guests.
we spent a couple months city/country hopping before returning to Los Angeles where we're now anxiously awaiting the arrival of our first baby this fall! i think he'll (it's a boy!) look like his dad and i'm most excited for the moment after he leaves my body (because i will have known i didn't die) and gets placed, all gooey and gross, on my chest and i say: "hello, my son. welcome to this incredible world. i promise to do my best."
for a person who hates the question "what do you do?", i'm basically a creative who dabbles in many areas. i write things. i've acted in things. sometimes i advise people on their things. when i'm not blogging or working on other writing projects, i'm plugging away at a long awaited relaunch of the company i created a few years ago, brownbaby. i think Pinterest is my spirit app. i'm a Pisces with an Oprah rising. i love nature. i'm a dialogue pusher. i'm the queen of run-on sentences. i think children are our future. i've seen every episode of Roseanne, Will + Grace, Friends, and The Cosby Show.
i love so many things (hence, my Pinterest addiction) and i couldn't list them if i tried… okay, i'll try: elephants | being barefoot | the color grey | sweet tea | sweet everything | graffiti | movies | music | the ocean | giant trees + endless greenery | lowercase letters | sunshine | style | travel | midcentury modern design | funny people | interesting photography | ah-ha moments | spiritual stimulation | the italian language | green tea | oversized, off-the-shoulder sweaters | perfect packaging | creative branding | being southern
i'm typically a painfully private person, which makes something like blogging pure craziness, but i like it. i like words. and my ability to have a voice and use my words has been my saving grace. so, here's the store that accompanies my blog. where i hope to share items you love as much as i do. thanks for stopping by, i hope you'll do so often.
welcome, guys.
Read more