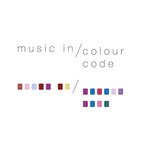 Music in Colour Code
This project combines a passion for music, design and code to create unique artworks and gifts. Music in colour code was set up my designer and general maker Rosi H.
---
What is it exactly? The idea was started when I was looking for a Radiohead inspired gift and couldn't find anything I liked. I wanted to find something that showed the band's entire back catalogue, every album somehow graphically represented. When I couldn't find anything I decided to make my own!
The code Each square represents a letter of the alphabet; it is identified by its colour. The colour key is printed at the bottom of every print, this can be used to "crack the code" and find the word. Depending on the track title, numbers are also included so there in total 36 different colours used.
The discography For entire discographies every studio album (not live or greatest hits) are shown chronologically in the order they were first released. Each album has the title show in text and the track appear in the playing order of the track listing.
Collection pieces The collection of artist is constantly growing and the store will be updated regularly. In 2017 the plan is to create some Collection (themed pieces) with iconic albums from a particular genre.
Custom orders I am also able to create custom pieces, based on a particularly collection of albums you request, bespoke colour ways or artist that aren't yet featured. Please email musicincolourcode@gmail.com for cost and estimated delivery times.
Read more
Music in Colour Code's Store
Filter
Music in Colour Code's Store