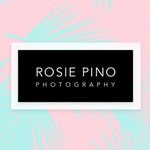 RosiePino
Rosie Pino is a professional photographer working across the Greater Los Angeles area. An East Coast native, she honed her skills shooting the wholesome landscapes of New England. Arriving in California seven years ago she was struck by the contrasting light, nature and lifestyle of our nation's coastlines. She has since dedicated herself to encapsulating the essence of LA in her images teasing out the eccentricity, spontaneity, glamour, grit and iconography of the City of Angels. Each image conveys a characteristic of LA, and her portfolio builds to record the complex personality of this diverse and alluring metropolis. Her influences are eclectic. Rosie is inspired by the immediacy of Warhol, the whimsy of the French Impressionists and the urban rationale of Mr. Brainwash, nods to all of whom can be seen in her most recent shoots. She uses saturated colors or monochrome and switches effortlessly between candid and reportage, drawing on form and texture to evoke feelings of wanderlust, peace, joy and openness. Rosie's work can transform your neighborhood cafe, compliment the décor of your restaurant or hotel, become a talking point at your gallery space – or bring the heart of Los Angeles into your home. To hang, sell or own her unique creations please contact us by email in the first instance at info@rosiepino.com or visit her online store. Rosie is also available for commissions. RosiePino joined Society6 on November 4, 2016
More
Rosie Pino is a professional photographer working across the Greater Los Angeles area. An East Coast native, she honed her skills shooting the wholesome landscapes of New England. Arriving in California seven years ago she was struck by the contrasting light, nature and lifestyle of our nation's coastlines. She has since dedicated herself to encapsulating the essence of LA in her images teasing out the eccentricity, spontaneity, glamour, grit and iconography of the City of Angels. Each image conveys a characteristic of LA, and her portfolio builds to record the complex personality of this diverse and alluring metropolis.
Her influences are eclectic. Rosie is inspired by the immediacy of Warhol, the whimsy of the French Impressionists and the urban rationale of Mr. Brainwash, nods to all of whom can be seen in her most recent shoots. She uses saturated colors or monochrome and switches effortlessly between candid and reportage, drawing on form and texture to evoke feelings of wanderlust, peace, joy and openness.
Rosie's work can transform your neighborhood cafe, compliment the décor of your restaurant or hotel, become a talking point at your gallery space – or bring the heart of Los Angeles into your home. To hang, sell or own her unique creations please contact us by email in the first instance at info@rosiepino.com or visit her online store. Rosie is also available for commissions.
RosiePino joined Society6 on November 4, 2016.
RosiePino's Store
155 results
Filter