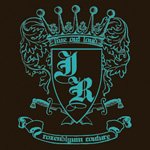 Rozenblyum Couture
http://facebook.com/RozenblyumCouture T-shirt/framed prints segment of Rozenblyum Couture is what's featured on society6. The line mostly consists of matryoshka prints, they way you've never seen them. Hip, edgy and entertaining factor makes them stand out from the everyday garments. Rozenblyum Couture was established in 2005. Since then, the clothing line has developed into a vibrant company with a diversified experience and various lines of products. From jeans, shirts, and ties to hats, bags, jackets and accessories, Rozenblyum Couture has it all. Over the years, Rozenblyum Couture has organized and participated in numerous fashion shows, showcasing pieces from latest collections. In 2009, Rozenblyum Couture had an invIGORating expansion of the women's line. http://facebook.com/RozenblyumCouture http://www.etsy.com/shop/rozenblyumcouture Rozenblyum Couture joined Society6 on March 20, 2011
More
http://facebook.com/RozenblyumCouture
T-shirt/framed prints segment of Rozenblyum Couture is what's featured on society6. The line mostly consists of matryoshka prints, they way you've never seen them. Hip, edgy and entertaining factor makes them stand out from the everyday garments. Rozenblyum Couture was established in 2005. Since then, the clothing line has developed into a vibrant company with a diversified experience and various lines of products. From jeans, shirts, and ties to hats, bags, jackets and accessories, Rozenblyum Couture has it all.
Over the years, Rozenblyum Couture has organized and participated in numerous fashion shows, showcasing pieces from latest collections. In 2009, Rozenblyum Couture had an invIGORating expansion of the women's line.
http://facebook.com/RozenblyumCouture http://www.etsy.com/shop/rozenblyumcouture
Rozenblyum Couture joined Society6 on March 20, 2011.
Matryoshka Hearts_Print Prints by Rozenblyum Couture
58 results
Filter