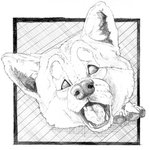 Kariss Jones
I am a freelance illustrator that has a passion for figure drawing, comics, games and animals. I predominantly work with graphite pencil and colour my works in photoshop. I strive to capture life and motion in my works. If you have a special request or a subject matter you would like to see work of feel free to send me a message to my facebook page at: http://www.facebook.com/KarissJonesIllustrator Kariss Jones joined Society6 on June 1, 2012
More
I am a freelance illustrator that has a passion for figure drawing, comics, games and animals. I predominantly work with graphite pencil and colour my works in photoshop. I strive to capture life and motion in my works.
If you have a special request or a subject matter you would like to see work of feel free to send me a message to my facebook page at: http://www.facebook.com/KarissJonesIllustrator
Kariss Jones joined Society6 on June 1, 2012.
Canvas by Kariss Jones
4 result
Filter