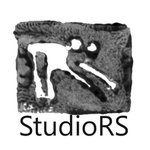 RS Studio
I create with analog media, most of the time. I like to explore with physical things, consistency and texture, the development of pigment colors. Most of my works are organic, while I like complex and intriguing geometries, and doing good minimalism is always a nice challenge. A lot of my recent works are in watercolor, and oil is another favorite medium that I love to experiment with. So you will find a range of styles here, hope you enjoy it! And yes, the original might be available too... Contact: rhymingscapes@yahoo.com Find out more: http://rhymingscapes.wordpress.com/ RS Studio joined Society6 on September 17, 2013
More
I create with analog media, most of the time. I like to explore with physical things, consistency and texture, the development of pigment colors. Most of my works are organic, while I like complex and intriguing geometries, and doing good minimalism is always a nice challenge. A lot of my recent works are in watercolor, and oil is another favorite medium that I love to experiment with.
So you will find a range of styles here, hope you enjoy it! And yes, the original might be available too...
Contact: rhymingscapes@yahoo.com
Find out more: http://rhymingscapes.wordpress.com/
RS Studio joined Society6 on September 17, 2013.