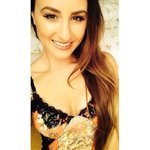 Ruby Beau Art
I am a working leicestershire artist in England. I work in various mediums such as oil, acrylic and watercolour paint, textual and video installations as well as wax and metal sculptures. Commissions are available! You just have to contact me. Have a look at my website: http://ruby-beau.squarespace.com Ruby Beau Art joined Society6 on August 27, 2014
More
I am a working leicestershire artist in England. I work in various mediums such as oil, acrylic and watercolour paint, textual and video installations as well as wax and metal sculptures. Commissions are available! You just have to contact me.
Have a look at my website:
http://ruby-beau.squarespace.com
Ruby Beau Art joined Society6 on August 27, 2014.
Ruby Beau Art's Store
10 results
Filter