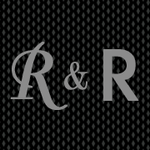 Ruffles and Restraints
Ruffles and Restraints is an artistic outlet for my alter ego, Victoria–she has a weakness for panties with ruffles and likes creating illustrations. Here are a few other places where you can find me: Website: http://www.rufflesandrestraints.com Facebook: https://www.facebook.com/pages/Ruffles-and-Restraints/370765729657226 Twitter: @RufflsNRstr8nts Instagram: @ruffles_and_restraints Thank you for visiting my page! Ruffles and Restraints joined Society6 on November 16, 2014
More
Ruffles and Restraints is an artistic outlet for my alter ego, Victoria–she has a weakness for panties with ruffles and likes creating illustrations.
Here are a few other places where you can find me:
Website: http://www.rufflesandrestraints.com Facebook: https://www.facebook.com/pages/Ruffles-and-Restraints/370765729657226 Twitter: @RufflsNRstr8nts Instagram: @ruffles_and_restraints
Thank you for visiting my page!
Ruffles and Restraints joined Society6 on November 16, 2014.
Bags by Ruffles and Restraints
97 results
Filter