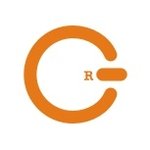 Stop::mashina ~r
Visual art experiments group. Stop::mashina means 'to stop the machine'. This essentially refers to achieving an inner peace, an experience where the mind temporarily stops dealing with itself. So, stop the machine for a few seconds and relax.......( ~~~ )....... email : stopmashina48@gmail.com website : http://stop-mashina.wix.com/stop-mashina facebook : http://www.facebook.com/StopMashina48. illustration, painting graphic design : https://society6.com/sharenbob/prints Stop::mashina ~r joined Society6 on February 23, 2015
More
Visual art experiments group. Stop::mashina means 'to stop the machine'. This essentially refers to achieving an inner peace, an experience where the mind temporarily stops dealing with itself.
So, stop the machine for a few seconds and relax.......( ~~~ ).......
email : stopmashina48@gmail.com
website : http://stop-mashina.wix.com/stop-mashina
facebook : http://www.facebook.com/StopMashina48.
illustration, painting graphic design : https://society6.com/sharenbob/prints
Stop::mashina ~r joined Society6 on February 23, 2015.