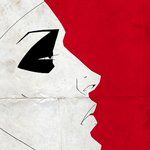 Run Freak Run
Run Freak Run was created together by us, its two authors: Silver Saaremaeel and Kaya Saaremaeel. It's a long form webcomic about medieval witch hunts, mythical creatures, and evil queens. It's made for the weird, kinda dark, and completely - but delightfully - creepy people. You can read it for free on the www.runfreakrun.com website and then come back and buy lots of merchandise! Run Freak Run joined Society6 on January 2, 2013
More
Run Freak Run was created together by us, its two authors: Silver Saaremaeel and Kaya Saaremaeel. It's a long form webcomic about medieval witch hunts, mythical creatures, and evil queens. It's made for the weird, kinda dark, and completely - but delightfully - creepy people.
You can read it for free on the www.runfreakrun.com website and then come back and buy lots of merchandise!
Run Freak Run joined Society6 on January 2, 2013.