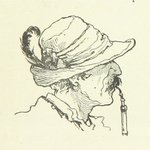 runtmc
Hi-o my name is Runty McStevens, and I'm honored that you are reading these very words. My store is a mish-mash of my own designs and a spotlight into my horde of "stumbled-upon" goodies that I've found across the far reaches of my internet travels. Warm Regards, Your Friend - Runty McStevens runtmc joined Society6 on January 11, 2016
More
Hi-o my name is Runty McStevens, and I'm honored that you are reading these very words.
My store is a mish-mash of my own designs and a spotlight into my horde of "stumbled-upon" goodies that I've found across the far reaches of my internet travels.
Warm Regards,
Your Friend - Runty McStevens
runtmc joined Society6 on January 11, 2016.
runtmc's Store
15 results
Filter