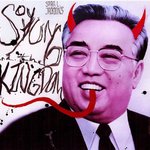 Russalad
Hey, I'm Sara L. Jackson. You're good old fashioned all American small girl. I'm like your dad away from your dad. I'm just a little high school senior just trying to get by. I paint, I laugh, I cry, I bleed but not on my artwork. Unless you're into that kind of shit. Russalad joined Society6 on October 15, 2013
More
Hey, I'm Sara L. Jackson. You're good old fashioned all American small girl.
I'm like your dad away from your dad.
I'm just a little high school senior just trying to get by. I paint, I laugh, I cry, I bleed but not on my artwork. Unless you're into that kind of shit.
Russalad joined Society6 on October 15, 2013.
Russalad's Store
62 results
Filter