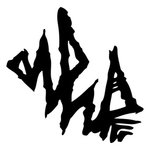 Red Rust Rum
This is an Illustration Shop for other creative works under the Red Rust Rum umbrella.
We'll have features of Rusty Joints. Rusty Joints is a super-hero character of sorts. But first and foremost he is a composer and producer. The music he makes is experimental in nature. It is a loose open style we like to call "Test Tube Boom Bap". Wherever the feeling is, will dictate the music. Rusty Joints is a Visual and Audio project.
The music can be found at: http://RustyJoints.net Go grab yourself a free album or two.
So aside from works of the Rusty Joints universe, we'll display other twitchy eye art from the imagination of creator, Red.
Mediums include: pencil, acrylic, digital paintings/ photo mix, and mixed media.
Much Love War&Pce
Read more
Red Rust Rum's Store
Filter