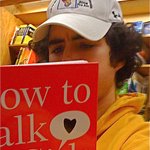 Ryan Braun
Ryan Braun is an aspiring screenwriter living in Los Angeles. He draws sports pictures at this site: CFAAP.com For every Ryan Braun print sold on Society6, a $5 - $8 donation will be made to Poquito Mas (usually in exchange for a burrito). Ryan Braun joined Society6 on April 18, 2012
More
Ryan Braun is an aspiring screenwriter living in Los Angeles.
He draws sports pictures at this site: CFAAP.com
For every Ryan Braun print sold on Society6, a $5 - $8 donation will be made to Poquito Mas (usually in exchange for a burrito).
Ryan Braun joined Society6 on April 18, 2012.
Ryan Braun's Store
26 results
Filter