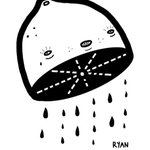 Ryan Psota
Ryan Psota is an illustrator/designer living in Philadelphia, PA. He received his BFA from the University of the Arts where he studied illustration. His inspirations include urban art, nature, lasers, old man skin, pyramids, ancient scrolls, ornate sweaters, seaweed, and the aurora borealis. Ryan Psota joined Society6 on December 3, 2010
More
Ryan Psota is an illustrator/designer living in Philadelphia, PA.
He received his BFA from the University of the Arts where he studied illustration. His inspirations include urban art, nature, lasers, old man skin, pyramids, ancient scrolls, ornate sweaters, seaweed, and the aurora borealis.
Ryan Psota joined Society6 on December 3, 2010.