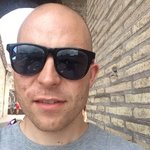 ryanthecreator
Art relating to all the cool stuff out there. If you would like modifications to any of the pieces here, or different products, just drop me a line and I will happy to help. Get in touch on here or at ryancreator@gmail.com - cheers. Thanks for looking! ryanthecreator joined Society6 on November 11, 2014
More
Art relating to all the cool stuff out there.
If you would like modifications to any of the pieces here, or different products, just drop me a line and I will happy to help.
Get in touch on here or at ryancreator@gmail.com - cheers.
Thanks for looking!
ryanthecreator joined Society6 on November 11, 2014.
ryanthecreator's Store
6 result
Filter