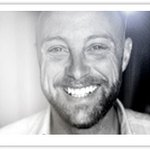 Ryan Tomkinson
Ryan is a Creative Director splitting his time between Vancouver BC, and Venice California. A passionate, multidisciplinary designer Ryan has a natural eye, rigorous academic training and twenty years of industry experience. Focused on experiential brand development, Ryan's love and aptitude for design extends across a number of mediums including graphic, furniture, spatial and environment.
Ryan has extensive knowledge of the fashion, retail and lifestyle industries teaming with several labels as well as being the graphic designer of choice for Levi's Canada for 8 years. His self published book "501 x 501" is a retrospective visual look at 8 years of design and dedication, in collaboration with the Levi's team.
In 2006, Ryan founded the successful Vancouver based design agency, We The Collective. Working with several high profile clients, Ryan led the team as Creative Director and helped grow the agency into a strong industry leader.
Ryan has a deep passion and talent for designing and curating experiential environments and currently consults with several brands designing and producing hospitality and retail spaces.
Ryan is an avid surfer, traveller and outdoorsman, and can often be found deep in nature, exploring the coast and mountains both locally and internationally.
Read more