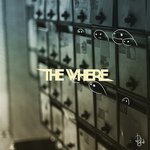 Art By Ryoko Kleiger
© 2015 Ryoko Kleiger
So a bunch of people have been asking what Is The Where.
Finally I have time to explain it. The Where is an idea I came up with a few months ago. See Im afraid of the dark, and I believe in the supernatural. I've been trying to find ways of coping with depression and how it impacts my insomnia. So I created this little guy, He's basically this monster that only appears in the shadows but he's benevolent. He doesn't really want anything to do with violence and would rather eat daises.
He's something I created to make people feel better, he's here to help. If your feeling alone or scared, like theres something out to get you think of T.W. as I like to call him. He's just out there chilling, looking for flowers and stuff he can eat. He ruins gardens instead of scaring people.
Read more
Art By Ryoko Kleiger's Store
32 results
Filter