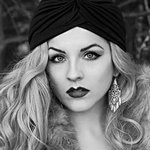 Sabrina East
HELLO MY NAME IS SABRINA EAST. I AM AN ILLUSTRATOR, COLLAGE ARTIST, GRAPHIC DESIGNER, AND CHOREOGRAPHER. I AM A VISUAL AND PERFORMING ARTS STUDENT LOCATED AND WORKING OUT OF THE NORTH SHORE AND CENTRAL AREA OF MASSACHUSETTS AND SOUTHERN NEW HAMPSHIRE. I STUDIED ILLUSTRATION AND ART EDUCATION AT THE NEW HAMPSHIRE INSTITUTE OF ART FROM 2011-2014. I TRANSFERRED TO SALEM STATE UNIVERSITY IN PURSUIT OF A COMMUNICATIONS DEGREE WITH A DOUBLE MAJOR IN ADVERTISING AND GRAPHIC DESIGN. I PREVIOUSLY WAS EMPLOYED WITH THE EAST DANCE STUDIOS OF WINCHENDON AND ASHBURNHAM, MA AS CO-ARTISTIC DIRECTOR AND MASTER CHOREGRAPHER. I AM CURRENTLY TAKING COMMISSIONS FOR ILLUSTRATIONS AND GRAPHIC DESIGN PROJECTS AND CAMPAIGNS. I ASPIRE TO FREE-LANCE WORK AND MAKE STRIDES TOWARDS MY CAREER PATH TO WORK WITH AN ADVERTISING AGENCY WHILE I PURSUE MY DEGREE. sabrina.east@comcast.net 978.399.8931 12 Brook Street Derry, NH Sabrina East joined Society6 on June 11, 2014
More
HELLO
MY NAME IS SABRINA EAST. I AM AN ILLUSTRATOR, COLLAGE ARTIST, GRAPHIC DESIGNER, AND CHOREOGRAPHER. I AM A VISUAL AND PERFORMING ARTS STUDENT LOCATED AND WORKING OUT OF THE NORTH SHORE AND CENTRAL AREA OF MASSACHUSETTS AND SOUTHERN NEW HAMPSHIRE.
I STUDIED ILLUSTRATION AND ART EDUCATION AT THE NEW HAMPSHIRE INSTITUTE OF ART FROM 2011-2014. I TRANSFERRED TO SALEM STATE UNIVERSITY IN PURSUIT OF A COMMUNICATIONS DEGREE WITH A DOUBLE MAJOR IN ADVERTISING AND GRAPHIC DESIGN.
I PREVIOUSLY WAS EMPLOYED WITH THE EAST DANCE STUDIOS OF WINCHENDON AND ASHBURNHAM, MA AS CO-ARTISTIC DIRECTOR AND MASTER CHOREGRAPHER.
I AM CURRENTLY TAKING COMMISSIONS FOR ILLUSTRATIONS AND GRAPHIC DESIGN PROJECTS AND CAMPAIGNS. I ASPIRE TO FREE-LANCE WORK AND MAKE STRIDES TOWARDS MY CAREER PATH TO WORK WITH AN ADVERTISING AGENCY WHILE I PURSUE MY DEGREE.
sabrina.east@comcast.net
978.399.8931
12 Brook Street Derry, NH
Sabrina East joined Society6 on June 11, 2014.
Sabrina East's Store
25 results
Filter