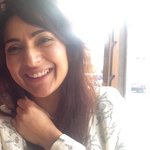 Safrana
I don´t set out to make art about a particular subject. I´m never without a sketchbook to hand so I am constantly drawing and sometimes the drawings are left in the sketchbook and other times they develop into more in-depth ideas and detailed images. the patterns that emerge from my work have one common thread I love colour i love finding the magic colour in everything. My work tends to focus on the environment, the evolution of man and his material wealth, the development of bigger and bigger cities, more and more people, cars and industry on the planet and the consequences this has on nature. Some reviews have labelled my work as ´black humour´ but I always try to depict a positive message too - the persistence of nature in recapturing what once belonged to the earth. My influences are first and foremost everything I see, feel and experience. Creating pieces that a beautiful in defiant media a raw quality to them. I am inspired by architecture and nature and the parody of both one created by man and the other by mother nature. i really like the work of Grayson Perry simply for his boldness. Safrana joined Society6 on October 21, 2014
More
I don´t set out to make art about a particular subject. I´m never without a sketchbook to hand so I am constantly drawing and sometimes the drawings are left in the sketchbook and other times they develop into more in-depth ideas and detailed images.
the patterns that emerge from my work have one common thread I love colour i love finding the magic colour in everything.
My work tends to focus on the environment, the evolution of man and his material wealth, the development of bigger and bigger cities, more and more people, cars and industry on the planet and the consequences this has on nature. Some reviews have labelled my work as ´black humour´ but I always try to depict a positive message too - the persistence of nature in recapturing what once belonged to the earth.
My influences are first and foremost everything I see, feel and experience. Creating pieces that a beautiful in defiant media a raw quality to them. I am inspired by architecture and nature and the parody of both one created by man and the other by mother nature. i really like the work of Grayson Perry simply for his boldness.
Safrana joined Society6 on October 21, 2014.