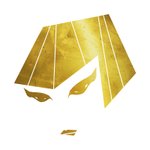 SAHO
Saara Holappa ♥ Artist ♥ Oulu, Finland
Welcome to my store!
Drawing has been an essential way of self-expression for me since childhood. I have studied fine art, comic making and graphic design for many years. I enjoy minimalistic, graphic shapes and textures a lot. Femininity and elegance are important to me as well. Many of my shop's designs were created intuitively.
I'm intrigued by spirituality, nature, health and wellbeing related things. I love animals and plants!
Read more