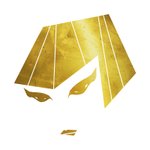 SAHO
Saara Holappa ♥ Artist & Graphic designer ♥ Oulu, Finland
You are warmly welcome to my store!
Drawing has been an essential way of self-expression for me since childhood. I also paint and make comics. My most beloved way to create is through intuition. Many of my designs were born on paper in the moment, or they appeared in my mind like a flash. I enjoy minimalistic, graphic shapes a lot.
Besides making art, I write a lifestyle blog, meditate, learn singing and cook, just to name a few. I'm intrigued by spirituality, nature, health and wellbeing related things. I love all animals!
Read more