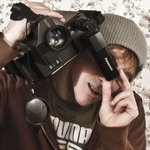 Saylor Allf
I am searching for purpose through a variety of design, art and photography mediums. My portfolio here is a collection of some of the answers I have been able to piece together and decided to share with you. My work is exclusively available for purchase by those purchasing it. Enjoy! See some of my professional work here: http://www.saylorallf.com/ Saylor Allf joined Society6 on September 9, 2013
More
I am searching for purpose through a variety of design, art and photography mediums. My portfolio here is a collection of some of the answers I have been able to piece together and decided to share with you.
My work is exclusively available for purchase by those purchasing it. Enjoy!
See some of my professional work here: http://www.saylorallf.com/
Saylor Allf joined Society6 on September 9, 2013.
Saylor Allf's Store
34 results
Filter