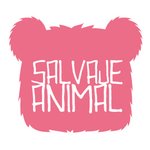 SALVAJEANIMAL
Hi! This is Leo the graphic designer behind SALVAJEANIMAL. SALVAJEANIMAL is where I create powerful images following my graphic instinct in search of the most savage side of every pixel. Follow your instinct!!!! Thanks a lot for your visit and I look forward to hearing from you. SALVAJEANIMAL joined Society6 on June 15, 2011
More
Hi! This is Leo the graphic designer behind SALVAJEANIMAL. SALVAJEANIMAL is where I create powerful images following my graphic instinct in search of the most savage side of every pixel.
Follow your instinct!!!!
Thanks a lot for your visit and I look forward to hearing from you.
SALVAJEANIMAL joined Society6 on June 15, 2011.
Tshirts by SALVAJEANIMAL
15 results
Filter