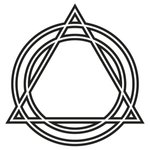 Samir Kharrat
In life there are two types of choices: those who take others for you and those taken by our will, for this reason I try every day to feed my motives. I'm influenced only by what I think is right for me. I am that kind of person fully convinced of own ideas. I'm a little bit of everything, I'm a little bit of nothing, I'm fucking stubborn, I'm a crazy creative. I'm an ambitious bastard. I'm Samir Kharrat and this is my reality to see the things. Samir Kharrat joined Society6 on January 3, 2012
More
In life there are two types of choices: those who take others for you and those taken by our will, for this reason I try every day to feed my motives. I'm influenced only by what I think is right for me.
I am that kind of person fully convinced of own ideas. I'm a little bit of everything, I'm a little bit of nothing, I'm fucking stubborn, I'm a crazy creative. I'm an ambitious bastard. I'm Samir Kharrat and this is my reality to see the things.
Samir Kharrat joined Society6 on January 3, 2012.
Samir Kharrat's Store
71 results
Filter