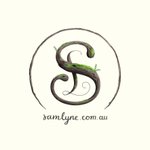 Sam Lyne
Hi, I'm Sam
I've been living & working in Hobart, Australia as a freelance illustrator & designer, since graduating from the University of Tasmania's College of the Arts with a bachelor in Visual Communication.
I almost always start out in pencil, primarily mechanical pencils so I can get as much detail as possible into my drawings. From there I'll sometimes introduce some watercolour, before taking the drawings onto the computer for some additional digital colouring and painting.
My illustration works mainly run through a series of obsessions, whales, treehouses, cabins and anything else that takes my fancy.
For more of my work, feel free to check out my website – samlyne.com.au
Or for more frequent updates on what I'm working on, head over to my Instagram feed – instagram.com/samlyne
Thanks for stopping by and checking out my work :)
Read more