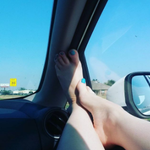 sam.m.r
instagram.com/sam.m.r/ I can be summed up as a bookworm who loves to travel. Usually with a book in hand. I'm sharing my pictures as I am putting myself through school to earn my degree in Hotel Management. Many of my pictures are also available for commercial use via Twenty20 (https://www.twenty20.com/sam.m.r/photos). sam.m.r joined Society6 on July 8, 2016
More
instagram.com/sam.m.r/
I can be summed up as a bookworm who loves to travel. Usually with a book in hand. I'm sharing my pictures as I am putting myself through school to earn my degree in Hotel Management.
Many of my pictures are also available for commercial use via Twenty20 (https://www.twenty20.com/sam.m.r/photos).
sam.m.r joined Society6 on July 8, 2016.
sam.m.r's Store
21 results
Filter