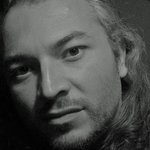 samuel boulesteix
I'm a plasticien sculptor /photographer. I play with many kind of materials in each discipline using the "Parédolia" as a way of dreaming awake. Je suis plasticien sculpteur / photographe. J'aime aussi bien travailler la matière que la contempler, la rêver, dans un rêve éveillé appelé "Parédolie" samuel boulesteix joined Society6 on December 3, 2014
More
I'm a plasticien sculptor /photographer. I play with many kind of materials in each discipline using the "Parédolia" as a way of dreaming awake.
Je suis plasticien sculpteur / photographe. J'aime aussi bien travailler la matière que la contempler, la rêver, dans un rêve éveillé appelé "Parédolie"
samuel boulesteix joined Society6 on December 3, 2014.
Stationery by samuel boulesteix
6 results
Filter
Department

Dept

Stickers & Stationery