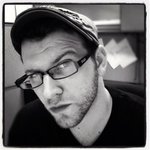 Samuel Rivera
For over five years I have been doing freelance Illustration for small businesses, personal commissions, and comic books. Ever since I can remember my passion for drawing has always caught the attention of my instructors, clients and friends.I have always been fascinated with the concept that everything we use was first drafted by an illustrator.
As my passion for illustration grew I decided to pursue an education in Media Arts and Animation at The Art Institute of Atlanta. Although the major was geared towards animation, my primary focus was Concept Illustration and Storyboarding. I made a few contacts that allowed me to do work as a sequential artist and digital coloring for a small independent comic book company.
Since then I have worked as a Graphic Artist, designing anything from logos, banners for websites, flyers, posters and business cards. I have also done storyboard work for independent films and animated shorts.
~Samuel Rivera
Read more
Samuel Rivera's Store
Filter