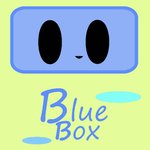 BlueBox
A college art graduate who hates art and likes iced coffee. We are a small group of college kids up in the Houston sprawl, hustlin the mean streets eating some cheese and all in all being bad-asses. Art is how we speak, it is how we believe. I once asked my grandma why our hustle game was so strong and all she could say was "Are you hungry?" Yeah grandma we hungry! Hungry for the truth! We also sell drugs. BlueBox joined Society6 on May 30, 2014
More
A college art graduate who hates art and likes iced coffee.
We are a small group of college kids up in the Houston sprawl, hustlin the mean streets eating some cheese and all in all being bad-asses. Art is how we speak, it is how we believe. I once asked my grandma why our hustle game was so strong and all she could say was "Are you hungry?" Yeah grandma we hungry! Hungry for the truth!
We also sell drugs.
BlueBox joined Society6 on May 30, 2014.