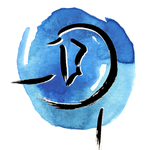 Sandra Beaulieu
Ever since I fell in love with horses at the age of 7 I began to draw them constantly. During high school I was in the advanced placement art class where I studied Chinese calligraphy, a skill I am still exploring as an artist. I love to explore different avenues of art, working with different mediums, textures, and unique ideas. My latest project, Art sur le Cheveaux (Art on Horseback), involves me painting while riding my horse Rovandio by a large canvas, using dressage movements to help me land the right brushstrokes.
Since 2009 my products have been seen at popular equine venues like the Equine Affaire in MA and OH, the Horse World Expo in PA, Everything Equine in VT, Red Hills Horse Trials in FL, and many other dressage & Friesian shows throughout New England. I also sell products to popular catalogs including Wild Horsefeathers and Dressage Extensions. My products have also been featured in magazines like Horse Illustrated, Dog Fancy and Dressage Today.
I am active on Facebook, Pinterest, Instagram, and I also have an Etsy shop. Please connect with me and thank you for checking out my artwork.
Read more