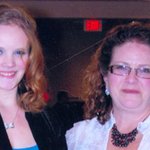 Art by Sandy & Mariah Gonyea
I'm a self taught artist who is inspired by nature, animals and the human face. I especially love the texture you get in a project when it is developed by layer after layer. Typically I use acrylics, but have been experimenting with watercolors in some of my projects. Also offered are unique and imaginative works from my daughter Mariah. She mainly is a canine artist, but branches out occassionally with other species. Art by Sandy & Mariah Gonyea joined Society6 on February 18, 2013
More
I'm a self taught artist who is inspired by nature, animals and the human face. I especially love the texture you get in a project when it is developed by layer after layer. Typically I use acrylics, but have been experimenting with watercolors in some of my projects.
Also offered are unique and imaginative works from my daughter Mariah. She mainly is a canine artist, but branches out occassionally with other species.
Art by Sandy & Mariah Gonyea joined Society6 on February 18, 2013.
Art by Sandy & Mariah Gonyea's Store
147 results
Filter