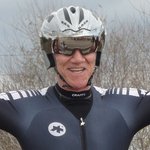 Sandy Scott
Retired airline pilot and award winning, frequently published nature photographer. My photographs will be in unrelated exhibitions in both the UK and Greece next year. My photographs will be in three magazines in December, 2014: Popular Photography, Outdoor Photographer, and Photography Monthly. Here is a link to the article in Outdoor Photographer: http://www.outdoorphotographer.com/columns/favorite-places/boca-ciega-millennium-park-florida.html?utm_source=facebook&utm_medium=status&utm_campaign=edit#.VGdNcYeLjtF Here is a link to an interview with me by a group in the UK: http://thephotographicangle.co.uk/blog/2014/12/16/article-interview--wildlife-photographer-sandy-scott-p-329/ Sandy Scott joined Society6 on October 18, 2014
More
Retired airline pilot and award winning, frequently published nature photographer. My photographs will be in unrelated exhibitions in both the UK and Greece next year. My photographs will be in three magazines in December, 2014: Popular Photography, Outdoor Photographer, and Photography Monthly. Here is a link to the article in Outdoor Photographer:
http://www.outdoorphotographer.com/columns/favorite-places/boca-ciega-millennium-park-florida.html?utm_source=facebook&utm_medium=status&utm_campaign=edit#.VGdNcYeLjtF
Here is a link to an interview with me by a group in the UK:
http://thephotographicangle.co.uk/blog/2014/12/16/article-interview--wildlife-photographer-sandy-scott-p-329/
Sandy Scott joined Society6 on October 18, 2014.
Sandy Scott's Store
471 results
Filter