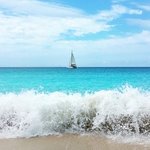 Tracy A Weiss @tracyaweissphotography
My photography springs from my travels and my deep desire to share the beauty of nature and interesting human-made structures which catch my interest.
Mother Nature became my muse after being injured in an auto accident. My life was turned upside down due to neurological damage which made using my limbs excruciatingly painful.
My inability to travel and create became powerful motivators to fight to regain those abilities. Taking photographs again began to heal my mind, body, and soul. Eventually, I was able to start traveling again and capture views which I love to share.
I hope my work brings you joy.
Read more
Canvas by Tracy A Weiss @tracyaweissphotography
17 results
Filter