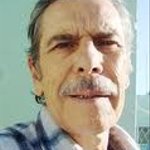 SantaFeArtPrints
I think I can be very well positioned as an artist of the border between the U.S. and Mexico, as the art market seeks location of styles. For several years lived on a ranch in the Sange de Cristo Mountains near Santa Fe and that these works were born there discovered that the mountain is sacred. Buffon said well "Style is the man himself" today only copied the styles and artists are not always true to themselves, almost all paint to sell. I mean paint what sells. I paint what I want, so this is my style. I've always tried to take the precious from the vile, in these works it with all of you, replicas are cheap and very good, the originals are expensive for most people and also I do not like selling. By giving me more money selling prints and I save the original. SantaFeArtPrints joined Society6 on February 15, 2014
More
I think I can be very well positioned as an artist of the border between the U.S. and Mexico, as the art market seeks location of styles.
For several years lived on a ranch in the Sange de Cristo Mountains near Santa Fe and that these works were born there discovered that the mountain is sacred.
Buffon said well "Style is the man himself" today only copied the styles and artists are not always true to themselves, almost all paint to sell. I mean paint what sells. I paint what I want, so this is my style.
I've always tried to take the precious from the vile, in these works it with all of you, replicas are cheap and very good, the originals are expensive for most people and also I do not like selling. By giving me more money selling prints and I save the original.
SantaFeArtPrints joined Society6 on February 15, 2014.
SantaFeArtPrints's Store
48 results
Filter